I AM THE STORM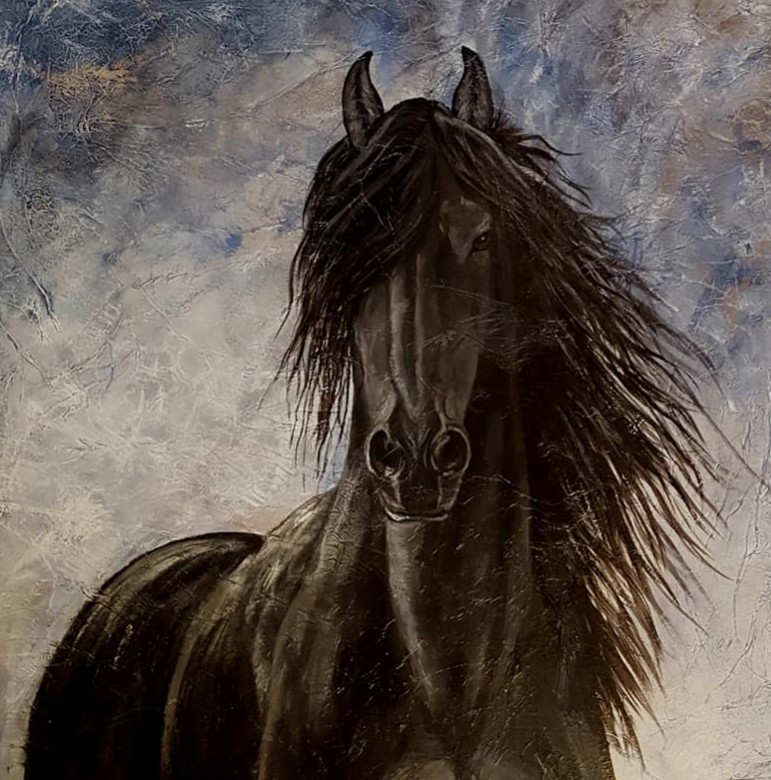 Help us help them, and you could be the lucky winner!
This beautiful original painting will be raffled off and you could win it!
This gorgeous 36 x 36″original acrylic valued at $5,000, was created especially
for Equine Voices by Jen Howard, and was carefully named
"I Am the Storm", due to the power, beauty and incredible energy of the Horse!
Raffle tickets can be purchased online by clicking here, or by
calling the office at 520-398-2814.
Tickets will go on sale August 1st, and the drawing will be held on August 21st.
For $25, this gorgeous painting can be yours!!
No limit to the number of tickets purchased.
"I Am the Storm" can be seen at our resale boutique, Gulliver & Friends in Tubac Thursday – Sunday from 11-3, 6 Camino Otero, Tubac.
Jen Howard will deliver or send the painting to the lucky winner.
Good luck!
November 15 Fall Fundraiser 
Equine Voices Annual Fall Fundraiser
Join us for Brunch to Gather in Support of Equine Voices
Where: The Tubac Golf Resort & Spa
               One Camino Otero, Tubac, AZ
When: November 15, 2020, 11:00 A.M. – 3:00 P.M.
Click on the link to make your reservation & brunch selection