Who We Are
Nestled in the foothills of the Santa Rita Mountains in Southern Arizona, Jumpin' Jack Ranch is home to Equine Voices Rescue & Sanctuary. We are a safe haven for unwanted PMU mares and foals, abused, neglected, abandoned and horses destined for a terrible fate of slaughter.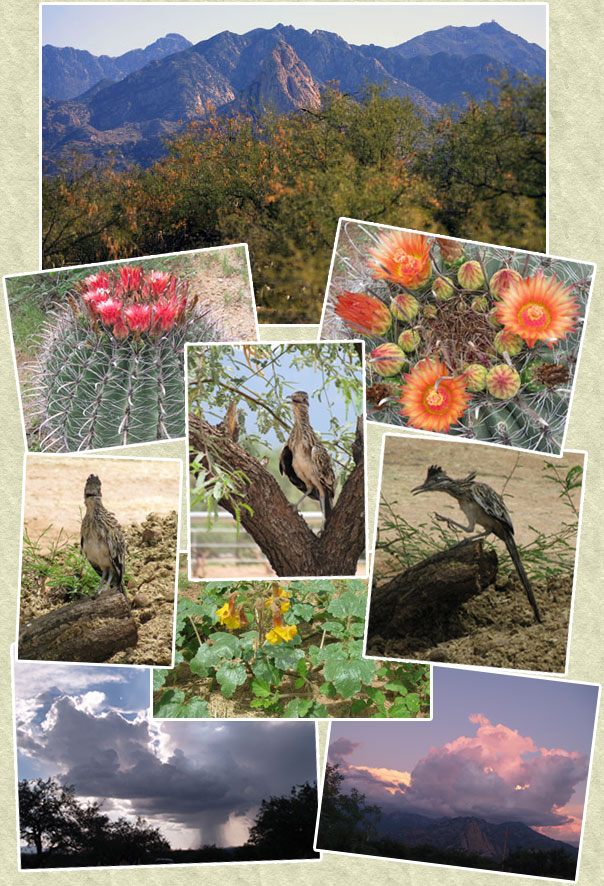 Our Mission Statement
Equine Voices Rescue & Sanctuary is a 501 (c)(3) non-profit organization whose mission is to rescue equines from neglect, abuse, abandonment and slaughter. Additionally, we rehabilitate, adopt and/or provide a safe and loving sanctuary to those equines who need a forever home. Through education, we empower individuals to learn about Premarin and horse slaughter.
Our Vision Statement
Equine Voices Rescue & Sanctuary envisions a world in which all equines are no longer abused and slaughtered, and their status of a "livestock" animal is elevated to that of a "companion" animal. In order to continue our mission, we seek to expand our land base so our equines may experience the freedom they once knew.
Our Core Values
Integrity:We maintain the highest standards of professional and ethical behavior, and value transparency and honesty in our communications, relationships and actions.
Accountability:  We hold ourselves accountable for the quality and lasting results of our work and for the commitments we make to our staff, volunteers, board members, partners and donors.
Respect:  We value and celebrate the unique and diverse talents, experiences and perspectives of everyone, and treat each other with sensitivity and respect.
Creativity:We go beyond conventional ideas and approaches to new possibilities to ensure real and lasting positive change.
Stewardship:We pride ourselves for our proactive and holistic role in managing our animals, property, funds, and individuals who support Equine Voices Rescue & Sanctuary through donations, gifts in-kind and time.
Education:  We are dedicated to educating the public about equine related issues, and strive to solve these issues in a compassionate and conscientious manner.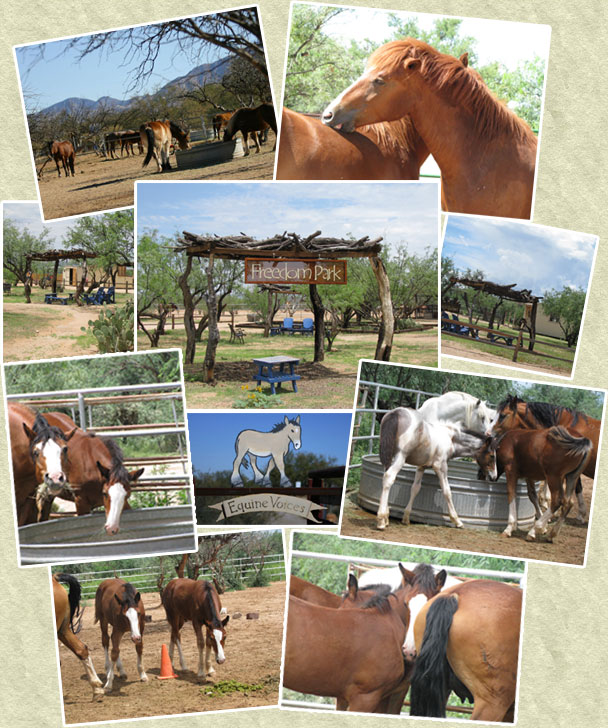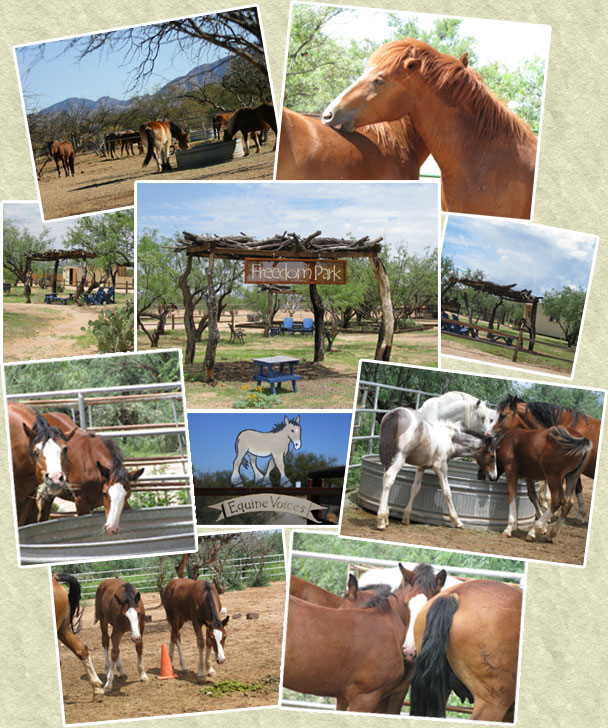 ---
Gulliver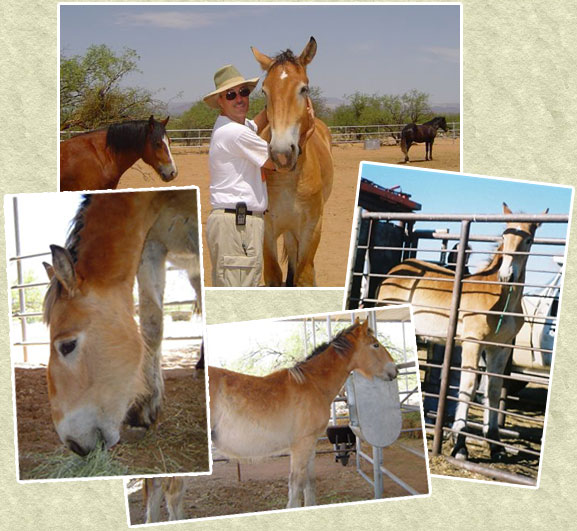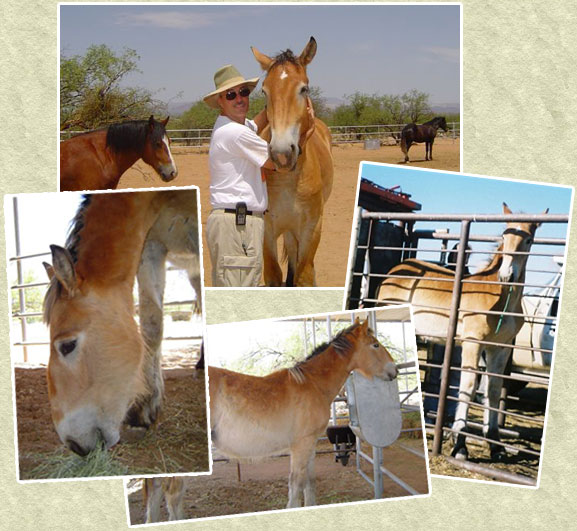 Who's Gulliver? To learn more about him click here
Tour Equine Voices Rescue & Sanctuary
Equine Voices Rescue and Sanctuary™ becomes first Global Federation of Animal Sanctuaries (GFAS) equine accredited sanctuary in Arizona
Accreditation establishes high standards of credibility and recognition for global sanctuaries
March 5, 2010 (Green Valley, AZ) – Today the Global Federation of Animal Sanctuaries (GFAS), the nation's premier organization providing standards for identifying legitimate animal sanctuaries, announced Equine Voices Rescue and Sanctuary became the first Arizona equine rescue and sanctuary accredited to its standards and, thereby, recognized by GFAS, joining Habitat for Horses of TX and Angel Acres Horse Haven Rescue of PA in attaining equine accreditation.The accreditation signifies the implementation of clear and respected international standards, enabling the public, donors and government agencies to recognize credible sanctuaries that adhere to the true mission of providing safe haven and humane care for abused animals.
"Equine Voices Rescue and Sanctuary is exemplary in so many areas, it is hard to choose just one to highlight," said Patty Finch, GFAS Executive Director. "But clearly laudable is their work to help pregnant mares cruelly exploited for urine collection, used in the manufacturing of Premarin. Not only does Equine Voices rescue the horses that are victims of this ruthless industry and the cast-off foals created by the process, but they also work to educate the public and members of the medical community about the source of these estrogen-replacement drugs and the cruelty inherent in procuring them."
Equine Voices Rescue and Sanctuary is also known for its strong volunteer program, its training classes in "natural horsemanship" and the staffs' commitment to homeopathic treatments for these horses who have experienced much trauma before arriving at this safe haven. Equine Voices earned its GFAS accreditation after being confirmed as adhering to the GFAS standards for sanctuary operations, administration and veterinary and equine care.
The GFAS executive director and a professionally trained equine inspector, certified by the University of Missouri, made two separate onsite visits to the sanctuary to analyze its operations, the animals' health and the quality of the sanctuary grounds. Equine Voices also completed a rigorous written application process, including sending key records, policies and financial statements to GFAS for an analysis by the accreditation committee, which includes two veterinarians.
"A great deal of our success is attributable to the community here, which truly cares for the animals. The people really show their support and compassion for the horses" states Karen Pomroy, President of Equine Voices. She is also the founder of Equine Voices Rescue and Sanctuary, which received its 501©3 nonprofit status in February, 2005.
Pomroy explains, "I began by volunteering for a wild horse sanctuary in California, becoming part of the grass roots movement to help wild horses. The experience I gained from working with the horses, and being part of this new organization, was beyond my imagination. During this time, I learned about the plight of horses, all horses in America. I learned about the Premarin industry, the plight of Premarin mares and foals, and knew in my heart, that someday I would have a rescue and sanctuary to help the horses and to educate women about Premarin and natural alternatives to Premarin."
"We have no doubt that Equine Voices Rescue and Sanctuary will continue to be a strong advocate for the horses, and a safe haven for all the equines who enter its gates." said Finch. "I hope everyone in Arizona who loves horses will come out to support Equine Voices this Saturday, March 6th, at their fundraiser in Brandi Fenton Memorial Park, Tucson, 11:30-3:30."
For more information on GFAS, please visit www.sanctuaryfederation.org. For additional information on Equine Voices Rescue and Sanctuary, visit http://woocommerce-499459-1580981.cloudwaysapps.com.
About Global Federation of Animal Sanctuaries Global Federation of Animal Sanctuaries (GFAS) is a 501(c)3 nonprofit organization dedicated to the sole purpose of strengthening and supporting the work of animal sanctuaries in the United States and abroad. The goal of GFAS in working with and assisting sanctuaries is to ensure they are supported, honored, recognized and rewarded for meeting important criteria in providing care to the animals in residence.
GFAS was founded in 2007 by animal protection leaders from a number of different organizations in response to virtually unchecked and hidden animal exploitation of animals for human entertainment and financial profit. These founding leaders sit on the GFAS Board of Directors to continue guiding the organization's work in a collaborative manner. They represent top leadership from Born Free USA, The Humane Society of the United States, World Society for the Protection of Animals, American Anti-Vivisection Society, and International Fund for Animal Welfare.