Adalberto Villaescusa - Director of Operations
Adalberto "Al" began working at Equine Voices in early June, 2018 as a ranch hand.  In May of 2019, he became our Director of Operations, a position that he describes as his "dream job." Before coming to Equine Voices, Al was a volunteer at an Equine Assistant Learning program for veterans and also worked at Intermountain Behavioral Health Agency in Nogales, where he helped train foster parents and children.  He holds a Master's Degree of Safety Sciences,  in Aviation Safety with a minor in Business.
But Al had always wanted to make a career out of working with horses and after a few years, finally found himself at Equine Voices.  Al is a "natural" with the equines on the ranch, always quick to lend a hand where needed.  Al is married to part-time ranch hand, Sabrina and they have a 4 year-old daughter, Evelyn.  They reside in Rio Rico with their dog, Summer and the family cat.
Nick Sung - Full-Time  Ranch Hand
"Nick was born on January 22nd, 2001 in Maryland and spent most of the 2000s moving around the U.S. and abroad, much due to his family's participation in the military, until finally settling in southern Arizona in the summer of 2007. He recounts much of his upbringing being troubling and tumultuous, which in turn he admits had sent him down the wrong life path. As a result, he was enrolled into an equine-focused therapeutic program from which he transitioned his life for the better, learned the basics of equine care, training, and ranch work, but in essence grew a devotion to that of the guardianship and well-being of horses.
Nick joined the Equine Voices team as a volunteer in the late summer of 2019 and has gone on to become our full-time ranch hand! Nick is always willing to help out where he can do so and is always interested in learning the more advanced safeguarding and caregiving of horses. He strongly maintains that he values every moment he gets to have here at Equine Voices and affirms he cannot imagine himself in any other position. Nick currently lives in Green Valley, with his grandmother and their dog, Stella."
Tania Hernandez - Administrative Assistant
Tania began working at Equine Voices on April 1, 2020 as the Administrative Assistant. She finds this job to be her favorite. She has always loved animals, and the idea of working with them has made this opportunity a dream come true. Tania has an interest in acquiring the necessary skills to fulfill the Administrative Assistant position. Before working at Equine Voices she was a store associate in Nogales, AZ.
Tania has two daughters, Valentina and Kamila, and a four year old dachshund named Coco. She looks forward to working at Equine Voices and be part of the team.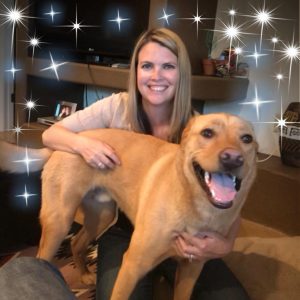 Brie Goubeaux - Part-Time Accounting - Bio Coming Soon!
Kerry Tomlinson - Accounting - Bio Coming Soon!
In Memory of: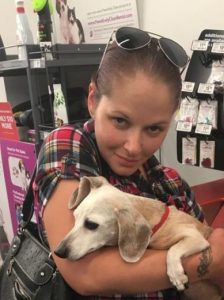 Amanda Palko
Office Manager
Originally from Philadelphia, Amanda is a former nurse and social worker who never lost her love and passion for horses.  She began following Equine Voices as a supporter in 2010 and began volunteering in August 2018.  She became a weekend ranch hand and then moved into doing office work.  Amanda was made a full-time office manager in November 2019.
Amanda resides in Sahuarita with her three rescued wiener dogs: Oliver, Maya and George.  "Doxies have such big personalities for such small dogs!" Amanda has a 15 year old daughter who wants to become a vet and perhaps start her own rescue someday.  "I'm so grateful and happy to be a part of Equine Voices and spread its mission and vision of horse rescue to others."